Meets INDOT specs for #24 We supply concrete plants, block plants, precast plants, and resale yards
Meets INDOT specs for #23 We supply asphalt plants
We are known for our clean and consistant gradation as we have refined our processing method with 30 years of experience and our commitment to quality. Our experience has helped us in our unique way of producing large quantities relatively fast. We have a large customer base including other sand companies
Meets IL state specs and several other filter specs, we ship it all over IN, IL and KY
Capable of producing water in wells not possible without it, we ship it all over IN, IL and KY
Glass beads & Black Beauty
Good clean sand to use for fill
We fill city, state and county contracts
We can meet your specs as we've spent years working with the areas leading producer to make the best quality product
PGA approved topdressing and bunker sand. We can mix this to your specs and ship it all over IN, IL and Ky
2" - 3" good for base, drainage and erosion control
Supplying several area concrete plants
Supplying several area city and county contracts
Good back fill for concrete, basements, utilities or drainage purposes
We can make any size and ship to IN, IL and KY
Used for drainage beds and septic systems plus meets several area county specs
Natural Indiana boulders used for landscaping and erosion control average size 6" - 18"
Natural Indiana gravel. We can ship it to IN, IL, KY and MO
Sand and gravel mixed just add cement and water
Pea gravel and sand mixed add water and cement
Black loam disced and tilled great for landscaping shipped to IL and SW IN
Sand, gravel and clay mixture unique to this area, used for fill and base, easily exceeding compaction specs of 95% modified
Good dirt used for fill not recomended for topsoil or to meet compaction specs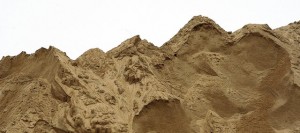 Our gravel pit is 2 1/2 miles on the south side of Vincennes just off of S.R.41, we can be anywhere around town in a few short minutes.
We supply and deliver quantities from 10's of thousands of tons to the individuals that just need a single 5 gallon bucket full. The inconel 718 is used in jet engine and high-speed airframe parts such as wheels, buckets and spacers, and high-temperature bolts and fasteners.
These are the Sand & Gravel products we are currently offering.
We handle all types of crushed stone.  Call for early or late loading.